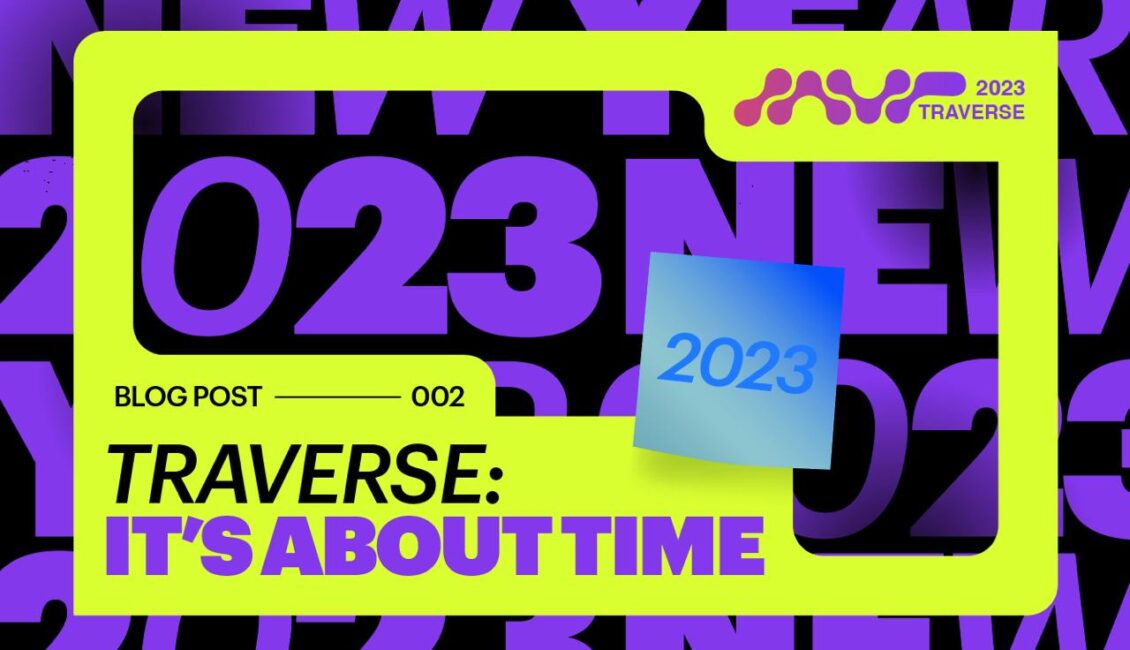 And just like that, a year ends for another year to begin. Just like how high school ends in a blink of an eye to find yourself in a whole new level.
As years pass by, we're met with opportunities to look back and reflect. To think ahead and plan. To change. To grow. A safe space to become you, over & over, as much as you need.
12 new chapters with 365 new chances. & Traverse'23 is only closer than ever!
Over the course of almost 7 years, Traverse has always left a footprint in a community of 14,000 & counting. Students, parents, partners, wheelers, and the team behind Traverse themselves. Our hosts, guests, and everyone that ever had a role in assembling what we see now of Traverse, always leaves something memorable that becomes of special meaning to unknown individuals with greater unknown impacts. The power of Traverse and its community lies between its smaller stories. You're part of a greater whole. We're thankful for the familial bond.
And so, we want to continue walking every step by your side making unforgettable memories that are lived and handed down to generations ahead, to be a reason you are where you will be in ten years. This is our one and only resolution, this year & every year.
We can't wait & fly into 2023 with our beloved Traverse Family. We introduce you to "Traverse Diaries" where you leave anonymous moments that live in your head rent-free of any Traverse you've ever encountered! From making new friends to the favorite meals you had, maybe even a dance ( if you know you know ). You can always find the link on Instagram @TraverseSummits or go directly from here: TraverseDiaries; a free space to let out your secrets from Traverse.
What will your resolutions for the new year be? May you be blessed with the best, & may it all work out in your favors. A merry Christmas and wishful notes from Traverse and the team.
Happy New Year.

Written By: Wayan