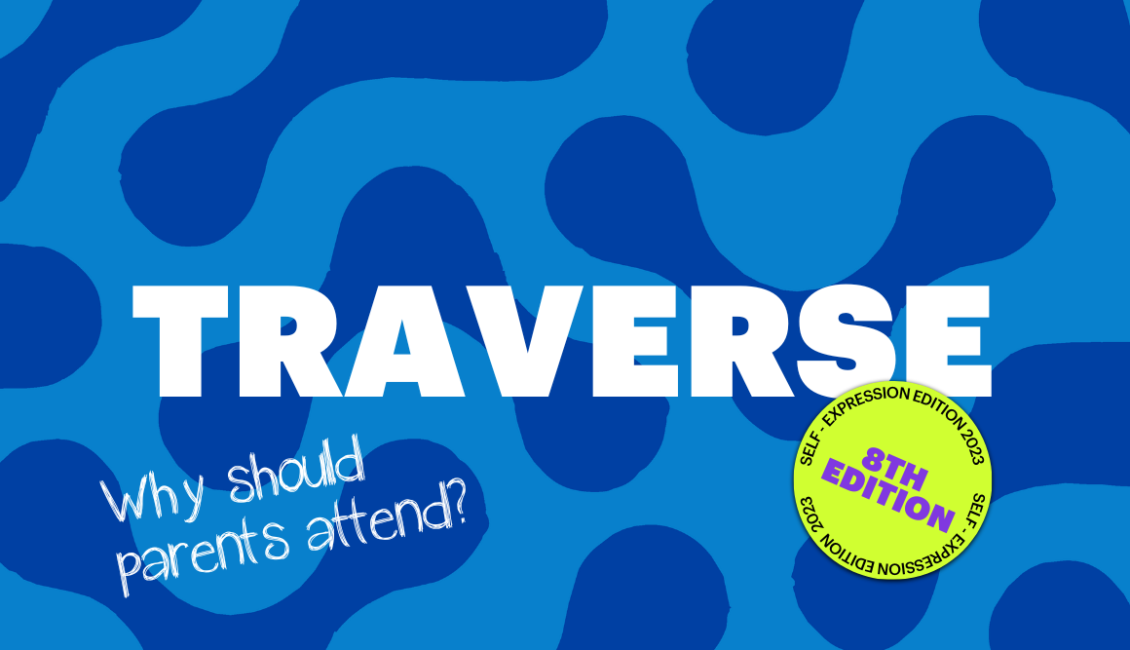 Since we were kids, we were always taught to express ourselves through drawings & sketches, paints and color pencils, sometimes even through arts and crafts. I speak for all of us when i say we got too excited to paint our hands and leave prints on a canvas. I think this type of fun should come back even at this age, dont you? At Traverse November'23, the second and utmost special edition ever, opens doors to this art. Not only art, but anyway you're capable of expressing yourself. That being it singing, composing music, crocheting, playing sports, or maybe even the classic writing of journals.
Traverse is a checkpoint of expression. A place that combines all highschool factors needed to ensure an experience fulfilled with fun & knowledge combined. From exploring career options to making new connections and finding a place to fit in, always. This edition, traverse allows you to express out & beyond the lines. No rules. The sky is the limit. Your own inverted canvas. A blank canvas that adjusts according to your visions and needs. The canvas is your blank space to fill with any emotions that reflect you & any tools that guide along. Thread needles, music notes, baking ingredients, or maybe even elements of nature. A collage. Let your souls be and pave the way, leaving colors on our inverted canvas all along.
Attending Traverse and exploring the features we offer will asses your expression of future paths. We've made it come down for you to explore your own way, with your own tools. Let your interests and desires be the toolbox that pick your tools to how you might fill the canvas. Always remember that in art, a single canvas can always be edited using different colors and aspects. Or in music, a single note may have highs & lows. What about crochet? Comes in different sizes, thickness, & colors. Baking & cooking? Oh, dont even get me started. It's never a dead end. An endless train of self-expression. No borders. Just you, your passions, and how you choose to make use of them in life. Just like your expressive emotions.
We can't wait to see how you express yourself at TRAVERSE NOVEMBER 2023! PS: Traverse may be happening twice this year, but it's only coming back again during the upcoming November's! Make sure to not miss this special edition ✨